Interview Tips
Tips to build your confidence and land that job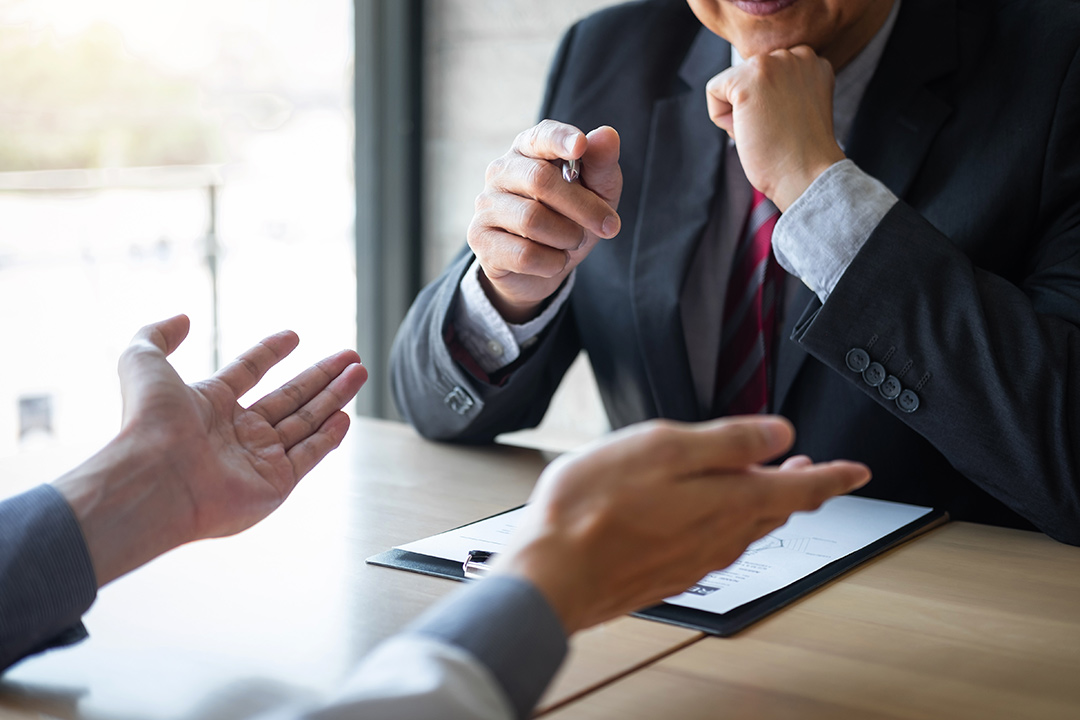 Tips to build your confidence and land that job
You've sent off the CV and had your interview date confirmed. What's the best way to ensure that you give it your best on the day?
PREPARATION, PREPARATION, PREPARATION It sounds obvious but the amount of preparation that you do can influence your confidence and state of mind in the interview.
Even planning your route in advance to ensure that you get there in time, taking into account rush hour traffic, parking, and how long it will take you to find the premises – nothing induces stress like running late or getting lost on the way to your interview.
Glassdoor is a good website that can give you an insight into other peoples' interview experiences with the same company and some of the questions or techniques that they may use.
Make use of their website so that you can think of a couple of questions regarding the company that you may want to ask. Make sure you also do a google news search on them as well so that you can get the up to date information that may not be on their website but will be sure to impress them that you've put in the extra effort.
Confidence comes from knowing that you are as ready as you can be for any questions that might get thrown your way. Spend some time thinking about standard interview questions that are normally asked and those that pertain to the particular role you are interviewing for i.e if they are looking for someone with exceptional customer service skills have a ready example you can pull out the bag to showcase a time that you went above and beyond for a customer and the recognition that you received or how this made a he difference to them.
If you arrive just in time, you're already late Follow the 10 minute rule. You should always be 10 minutes early for your interview, not only does it show the employer that you keep good time and are taking the role seriously but it also gives you a chance to steady your nerves, relax and take in your surroundings.
It's not just the interviewer you need to impress How you conduct and converse with all levels within the company speaks volumes about you as a person and what kind of team player you are and it's not uncommon for the hiring manager to ask other people you have come into contact with how you came across. Many candidates have come a cropper by being dismissive to those that they view as unimportant in the hiring process.
First impressions Studies have shown that people make a judgement within the first 7 seconds of meeting you as to who you are and how trustworthy they believe you to be.
A broad, confident smile, standing up straight and a firm handshake are important basics which all contribute to a positive first impression.
Dress to Impress You may be interviewing for a company where you know that it is a relaxed dress code, how you dress shows how seriously you are taking the opportunity and how much you want the job. Whether we like it or not, people make a snap judgement based on appearance and how you carry yourself and you want to ensure that you are viewed as professional, keen and capable.
Listen carefully to the question Nerves can get the better of us and so often we are listening with the goal of speaking next rather than actually hearing the other person properly. Listen carefully to the question that is being asked and think as to which example that you have prepared will best fit the criteria.
Take your time Sometimes we get put on the back foot by a question that we didn't consider beforehand or we rush to give any answer without first properly considering the question.
To give you time to think you can use a statement such as:
'That's a good question, there are a couple of examples I could use.'
Answer in the STARR format To give a good answer, think about how you structure your response.
A comprehensive answer should follow the STARR model and will allow you not only to answer the question at hand but show that you have learnt from challenging issues and reflected on them.
Situation – What was the issue or challenge that you dealt with? Task – What was the outcome that had to be achieved? Action – What did you do? Result – What was the outcome? Reflection – What did you learn from it or what would you differently next time?
Ask about them Everyone's favourite subject is themselves. Not only do people warm to you when you ask them questions and it shows you are keen and actively engaged. It can also give you a better insight in to their managerial style and the type of culture within the company.
Asking the hiring manager how they came to be in their position or how long they have been at the company builds rapport and gives you the opportunity to see the career pathways and progression opportunities that are available.
Don't forget to be yourself! So, you've checked the route, got there 10 minutes early, practiced your answers and examples in your head and your shoes are so shiny you can see your face in them. The only thing left to do is to let your personality shine through.
Although nerves can often get the better of us, remember that the hiring manager wants to get a good idea of who you are and are willing you to do well and although skills and experience are important, personality and team fit are a large part of the decision. People can often see potential and hire on ability to train and enthusiasm, rather than solely focusing on current experience.
So be your natural, lovely, sunshine self and Good Luck!
For more support regarding interview tips you can contact the FUSE team at hello@edinburghfuse.com or call the team on 0131 370 3850