Talk me through your CV
Advice on discussing your CV in an Interview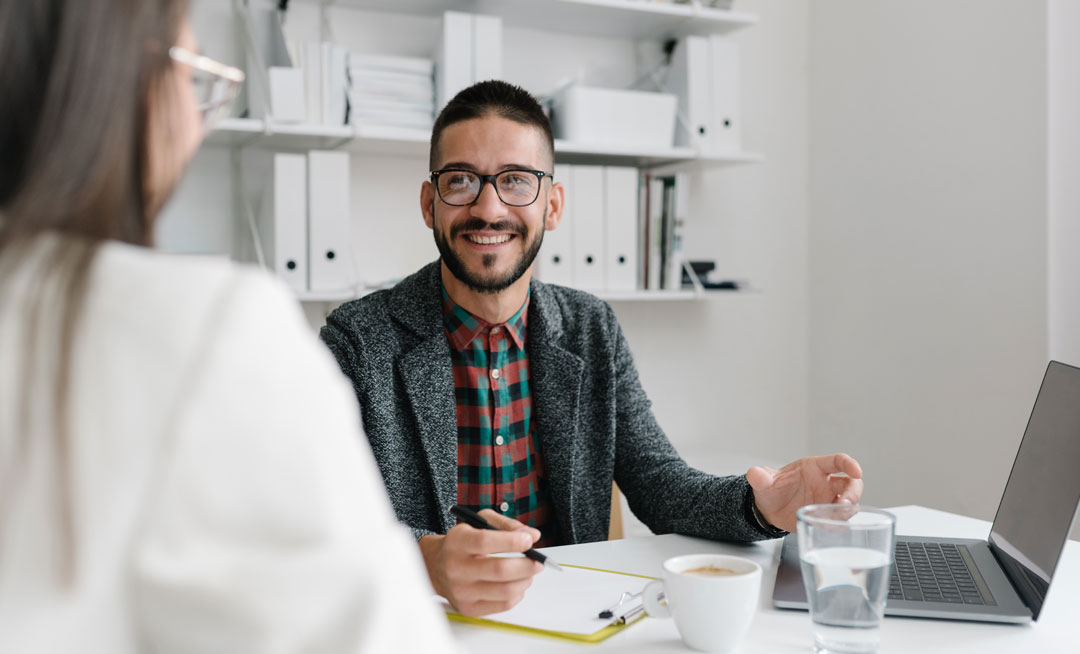 Advice on discussing your CV in an Interview
You have thought of it all - what to wear, competency questions and researched the organisation.
You're now in the hot seat and the first thing the interviewer asks you is, "Talk me through your CV", and your mind goes blank!
1. Don't panic
The first thing to remember here is there is no right or wrong answer. At the end of the day, the only person that can answer this – is you.
Your CV is simply your experience and life mapped out on paper. Ultimately what is written, is a reflection of your choices and the work that you have completed. Ensure you are fully prepared by learning your CV and approach this question with confidence - you'll be set for the rest of the interview.
2. Don't dwell
Past experience is great and will always add value but for the most part, the individuals conducting the interview want to know about your most recent experience.
Run through your past roles relatively briefly, giving a concise overview, spending more time on your most recent roles and less time the further down the page they are, unless they are of course highly relevant to the position that you are interviewing for.
To keep on track, break it down: - What attracted you to the job - What attracted you to the jobresponsibilities on a daily basis, making sure to highlight areas that are relevant to the role you are interviewing for - Areas that you enjoyed in the role (best to leave out the bits that you didn't to ensure you're keeping the interview positive!) - Why you left
Remember, you might have hated a job but avoid negativity or bad mouthing a previous company or manager at all costs. Keep it positive!
3. Wrap it up
Try and close your run through by explaining how your CV has led you to this interview and specifically why you are keen for this particular job.
A good close, with direct mention of why your experience relates to this job will put you in great stead for the next part of the interview.
To get further advice on Interview Tips click here.
For more help with Interview Skills or CV Writing & Job Sourcing then get in touch with the FUSE team on hello@edinburghfuse.com or register for our Talent Bank via www.edinburgfuse.com.