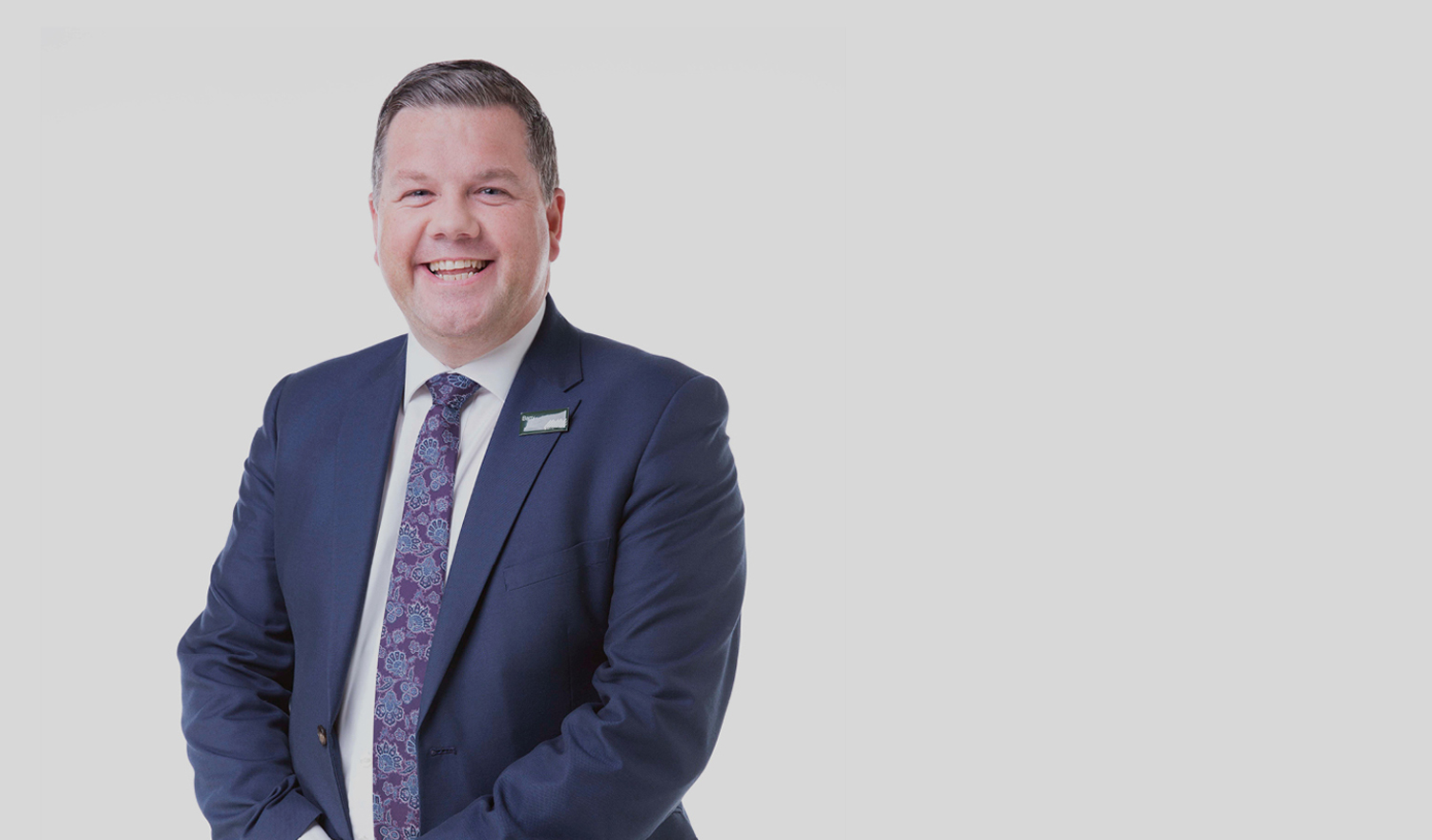 Barry Blamire
Head of Branch | JOHN LEWIS & PARTNERS, EDINBURGH
Barry joined the John Lewis Graduate Training Programme in 1996 and has been with the John Lewis Partnership ever since. His success story has seen him rise through the ranks and he now heads up John Lewis Edinburgh.
Read our questions and answer session with Barry
How did you discover a career in retail? Retailing is in my blood! My first ever job was selling fruit and vegetables on a market stall when I was a teenager which I really enjoyed. Whilst at University, I did try a few other sectors but after a graduate summer placement with Marks and Spencer, my mind was made up! I applied to join the graduate training schemes of most of the major retailers and decided to join John Lewis due to the unique ownership model and strong reputation. That was 22 years ago and I have not looked back once!

Any life lessons that prepared you for your career today? There's no harm in making a mistake as long as you learn from it. That attitude builds a culture of continuous improvement and resilience which is so important in life. We all face challenges but if we can grow our personal resilience and establish an attitude of lifelong learning then we are building skills that will help us both at home and in work. A leader is also only as good as the team around them so it's critical to support the development of your team and to help them to be the very best that they can be.

What makes you start work with a spring in your step? I love my job and I get a buzz from working with a fabulous team of Partners, providing amazing customer service and selling beautiful products. Every day is different and retail gives you a real sense of achievement.

What advice would you give your 17 year old self? Follow your heart and do what you enjoy. As I narrowed my academic field of interest, my exam results got stronger and stronger as I enjoyed what I was doing more and more and my performance was enhanced. We spend a lot of time at work so it's important that you enjoy what you do. The more flexible and geographically mobile you are, the faster your career will progress.

Most unusual customer request you've been tasked with/memorable experience? We have supported customers with a whole host of interesting projects, particularly in Home Furnishings. We have worked on everything from boats to Castles and everything in between. It's fabulous to see the photos of a finished Home Design scheme developed by our talented Home Stylists.

What would you have invented? A time machine would be fabulous, sometimes there are just not enough hours in a day!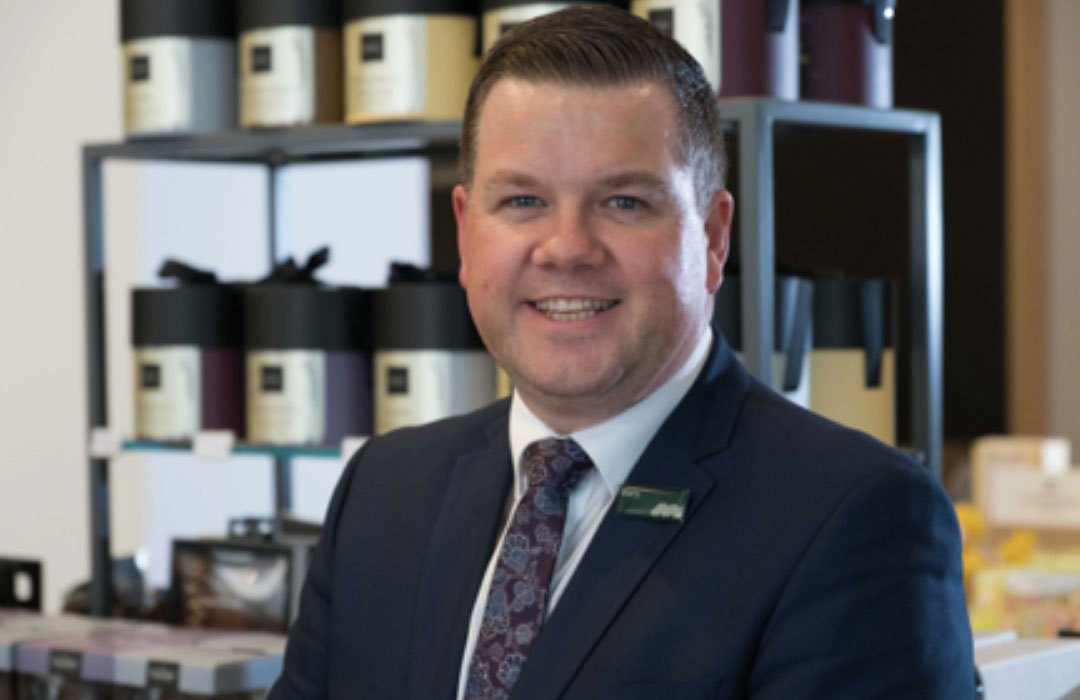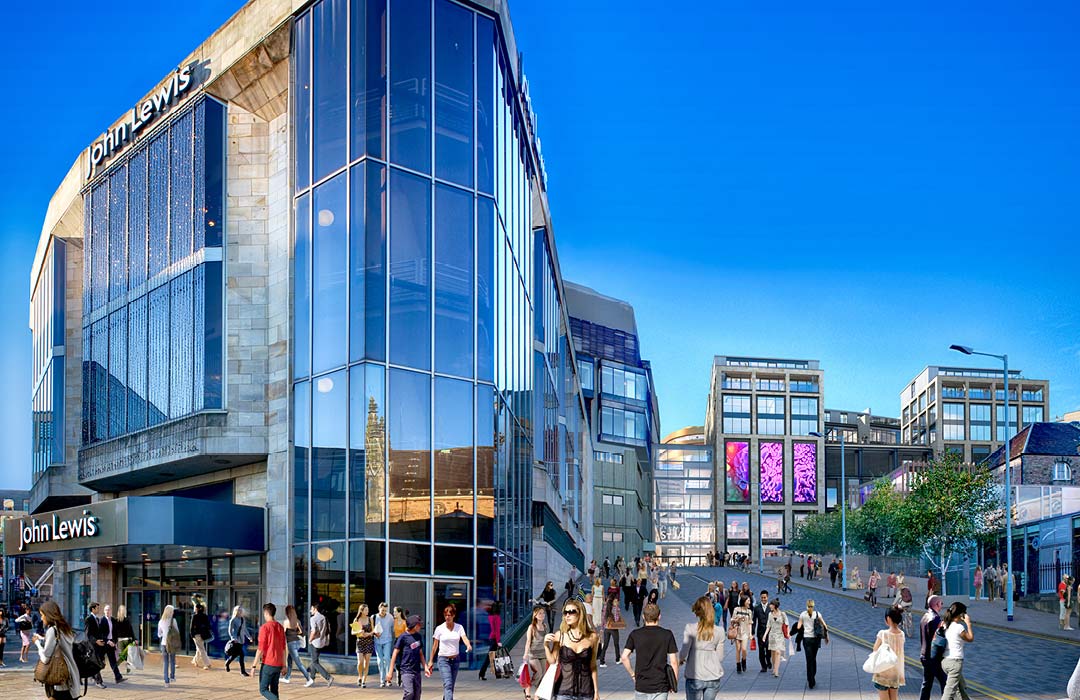 Biography of Barry's career journey
John Lewis Graduate Training Programme

Barry graduated from Newcastle University in 1996 after gaining a 1st class degree in Business Management. After receiving a number of graduate job offers Barry decided to join the John Lewis Graduate Training Programme.

First appointment

He was the first manager in his year to be appointed a Department Manager when he moved to Milton Keynes. From there, Barry moved again to take on another Department Manager position at John Lewis in the Bluewater shopping centre, Kent.

Career growth

Barry moved back north in 2000 to manage the selling floors of John Lewis Cheadle before becoming General Manager of the John Lewis stores in Liverpool, Peterborough and The Trafford Centre. Barry has held two roles in the John Lewis Head Office in London; he was Project Manager for the opening of a new £35m John Lewis store in The Trafford Centre as well as an Internal Change Manager for the Retail Director.

Managing Director

In the summer of 2008, Barry moved back to the north east to become Managing Director of John Lewis in Newcastle. He also held Board positions at the Newcastle City Centre Business Improvement District Company, Newcastle Gateshead Initiative and was a Regional Leadership Team member for Business in the Community.

Head of Branch

In 2012, Barry moved to Scotland to lead John Lewis Edinburgh. He is active in the city, sitting on the Board of Essential Edinburgh, the Business Improvement District Company, and he previously sat on the Board of the Scottish Retail Consortium. Barry is currently leading John Lewis Edinburgh through a full remodel and refurbishment as part of the £850m St James Quarter redevelopment which is due for completion in 2020. Barry is married with two teenage daughters and he splits his time between Northumberland and Edinburgh.