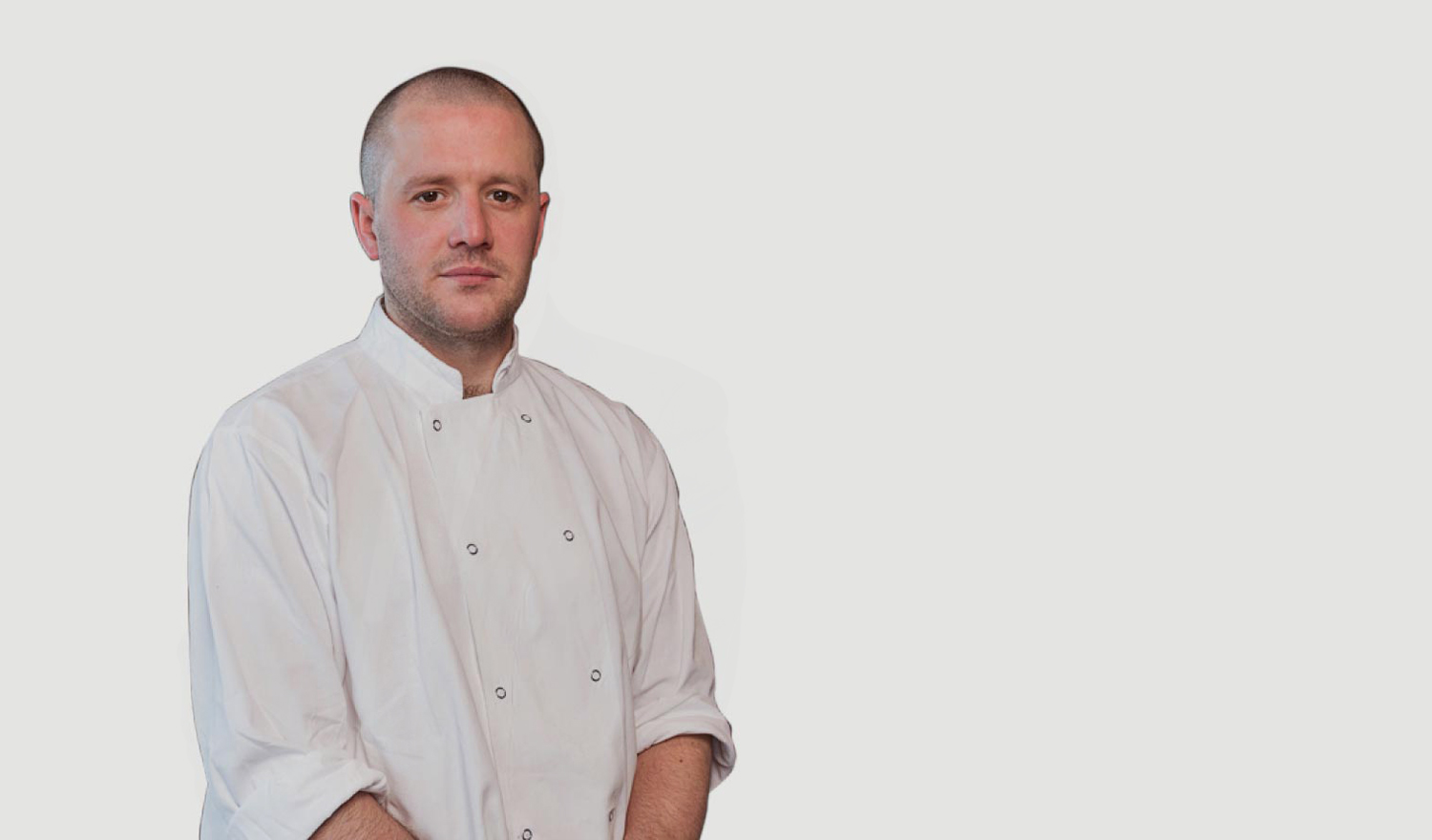 Robbie Meldrum
Head Chef | HARVEY NICHOLS RESTAURANT, EDINBURGH
Robbie embarked on his career in hospitality at the tender age of 15 and has gained over 20 years of culinary experience working in kitchens across the UK.As a Head Chef he is spearheading new dishes. His culinary creations are based on classic Scottish food with a contemporary twist, fusing traditional techniques with exciting ingredients and flavours.
Read our questions and answer session with Robbie
How did you discover a career in hospitality? My very first job in hospitality was working as a kitchen porter in a local seafood restaurant when I was just 15 years old. Within a couple of months of starting I was working full-time creating starters and desserts. This opened my eyes to the industry and I immediately fell in love with cooking.

What excites you about your job every day? Every day is different and there's lots of variety. Ultimately, what I enjoy most about my job is working with an amazing team on a daily basis, cooking with high-quality ingredients to produce food that customers will enjoy.

What's your favourite dish? I have many favourite dishes. However, if I had to choose then one of my all-time favourites to make (and eat) is John Dory, langoustine bouillabaisse, saffron potatoes and lobster tortellini.

What was the most unusual customer request you've been tasked with? Before visiting the restaurant a vegetarian customer once gave us a particularly long list of dietary requirements, which included a variety of intolerances such as gluten, dairy, potato, onions, mushrooms, all seeds and pulses, tomatoes and peppers. The team created a bespoke menu especially for the customer who really enjoyed the meal with their friends.

If you could invent something what would it be? I would find a cure for all food allergies, so that everyone could enjoy all types of food and explore a world of taste and flavour, filled with infinite culinary possibilities.